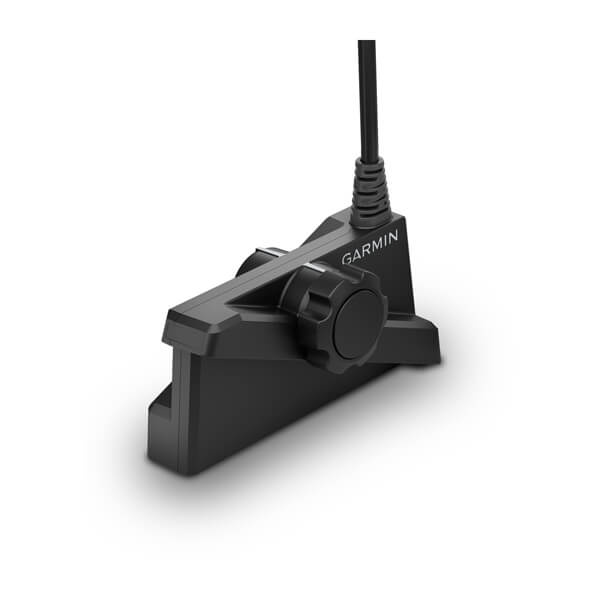 Garmin LiveScope Plus LVS34 (transducer only)
Original price
$ 1,199.99
-
Original price
$ 1,199.99
Garmin Livescope LVS34 (Transducer Only)
The best of the best just got better with the LiveScope Plus System. It's the latest in LiveScope technology, offering improved resolution, reduced noise, clearer images and better target separation. Now it's easier than ever to see structure, bait and fish swimming around your boat in real time. Adjust the transducer to fit where you fish; Forward mode shows what's out in front of your boat and slightly below, Down mode gives you a view of what's directly below, and Perspective mode is great for a top-down view. The view automatically changes on your compatible Garmin chartplotter1 screen. Attitude heading reference system stabilization keeps your sonar view steady, even in rough conditions. LiveScope Plus includes a trolling motor shaft and barrel mounts plus Perspective Mode Mount.
KEY FEATURES:
NEW PERSPECTIVE MODE MOUNT Use all three modes with the included Perspective Mode Mount.
NEW HIGH RESOLUTION  35% improved target separation over existing LiveScopeTM System.
NEW IMAGE SHARPNESS Brilliantly clear sonar returns, minimal noise and on-screen artifacts (less "ghost tree").
EASY UPGRADE  The new transducer can be used with an existing LiveScope System black box (GLSTM 10) for an easy upgrade.
VIVID COLOR  Compatible with the vivid color palettes for enhanced detail and clarity.
FORCE® TROLLING MOTOR COMPATIBLE  Sized to fit the Force trolling motor as well as other leading trolling motors.


In the box:
Panoptix LVS34 transducer
Perspective mount
Trolling motor barrel mount
Shaft mount
Documentation
Physical & Performance
Dimension 6.4" x 3.1" x 1.9" (16.2 x 3.1 x 4.8 cm)
Waterproof IPX7
Weight
2.25 lbs (1.02 kg)

Features
Transmit power 500 W
Power usage 21 W typical, 58 W max
Temperature range Operating: 0 C to 40 C
Fuse 7.5 A
Misc
Minimum depth: 3' (0.91 m)
Sonar type: Live
Beamwidth: 20° x 135°
Transducer cable length: 20 ft
Transducer number of pins: 21
Connections Garmin Marine Network Ports
1 (small connector)

Power input 10-32 V
MaxDepth Down and Forward: 200' (61.0 m)
Frequency 530 - 1,100 kHz
Compass-safe distance 4" (0.1 m)
Not all items pictured are for sale, only LVS34 unit.