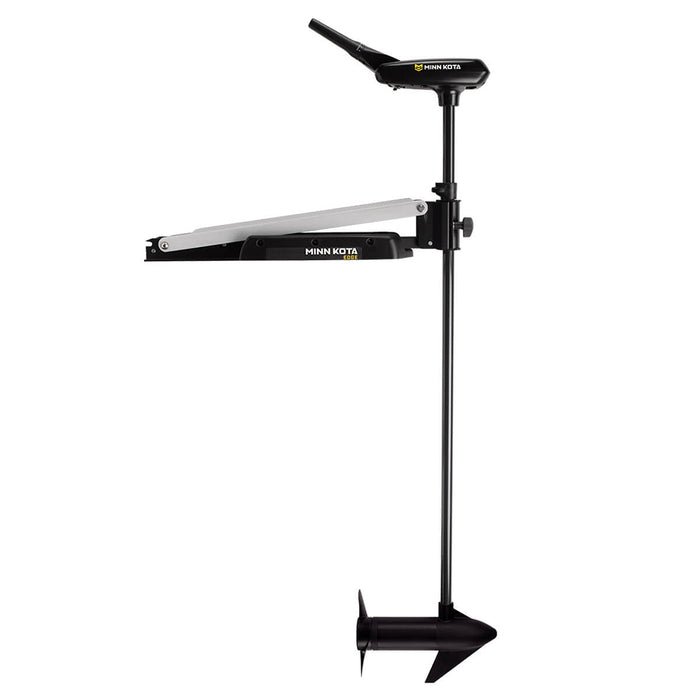 Minn Kota Edge 45 - Hand Control - 12V-45lb-45"
Original price
$ 319.99
-
Original price
$ 319.99
Edge 45 - Hand Control - 12V-45lb-45"
Don't let the size fool you. Edge's compact mount is built with extruded, anodized aluminum for rugged, no-nonsense strength. Add a rock-solid Latch & Door mount and an impact resistant composite head, and you have a motor that's perfect for smaller boats and big days on the water. 
Features:
Latch & Door Bracket: This bracket gives you a rock-solid hold while stowing your trolling motor and makes for easy removal at the end of the day.
5-Speed Settings: Choose from five speed settings to dial in the right speed control when you're trolling.
Directional Indicator: Easy-to-read directional indicator is built into the top of the trolling motor head on Edge foot control models.
Power Prop: For 3-1/4" motor diameters, this prop delivers extra power to push throw heavy vegetation. Includes prop pin, nut and washer.
Indestructible Composite Shaft — Guaranteed for Life: At the core of your Minn Kota trolling motor is an indestructable composite shaft. It's a Minn Kota exclusive, and we guarantee it for life.
Cool, Quiet Power: Every Minn Kota lower unit runs cool to extend trolling motor life, and stays quiet.