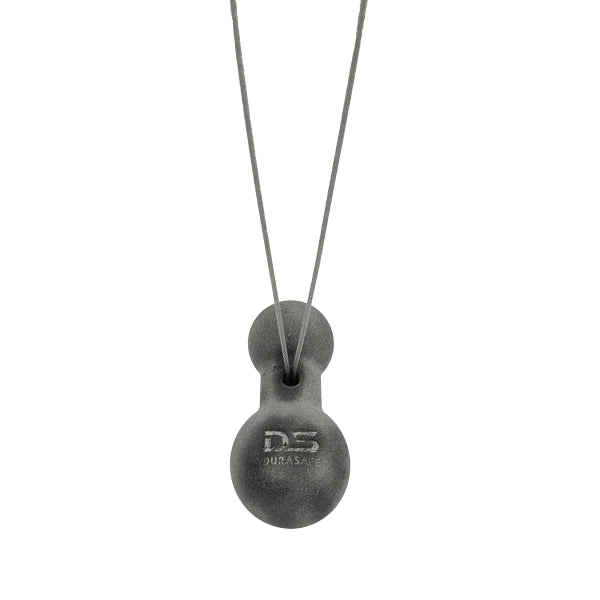 Durasafe Off Vehicle Coupler Ball Accessory
Original price
$ 34.45
-
Original price
$ 34.45
DuraSafe's Coupler Ball Accessory is used when the trailer is parked, and unattached from the tow vehicle. It fits up into the cavity of the coupler and once a traditional coupler lock is secured in the coupler latch, the coupler cavity is inaccessible to a would-be thief. Unlike the traditional, over-engineered Off Vehicle Coupler Locks on the market, this Coupler Ball Accessory allows you to use a standard Coupler Lock as the locking mechanism.

*Coupler Lock not included
With the addition of the vinyl coated cable, the Coupler Ball Accessory hangs from the trailer tongue and is easily stored while trailer is being towed
Now there is no need to purchase an extra lock for when your trailer is unattached from your vehicle – just use your coupler lock. With the purchase of this accessory and a DuraSafe Coupler Lock, you have two locks in one! Use coupler lock by itself when the trailer is attached to the vehicle. Use the coupler lock and Coupler Ball Accessory when the trailer is unattached. Order a DuraSafe Receiver Lock and you have three locks, all keyed alike.


Designed to work with all coupler sizes; 1-7/8", 2" and 2-5/16" couplers
Works in conjunction with a coupler lock to keep parked trailers safe by blocking the coupler cavity (Coupler Lock not included)
Made from rugged, durable plastic
Vinyl coated cable allows accessory to hang from coupler for convenient storage while trailer is being towed
Proudly made in the USA